Why is GO Senior Healthcare Choices Plans Different?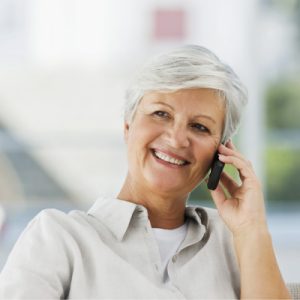 Go Senior Healthcare Insurance Plans' Does not go for the quick sale because we are too busy educating and servicing our participants.
As a result, most of our participants have been referred to us by our existing clients.
Hence, Go Senior Healthcare Insurance Plans' participants remain in their coverage with us far longer than average.
Our participants trust our guidance because we take the time to explain ALL of your options and whether your physicians participate with your plan.
Customer Service Comes First!
Go Senior Healthcare Insurance Plans does not believe in high-pressure tactics or quick-closing people.
On the contrary, we spend the majority of our time servicing our existing participants. We have learned that putting your needs first is always the right thing to do.
As a result, we have been successfully finding the best coverage and rates for over ten years!
There are absolutely no costs or fees for our services and the premiums we quote are always the lowest available anywhere!
Allow Go Senior Healthcare Insurance Plans to ensure your safe enrollment in a Medicare Supplement or Medicare Advantage Plan!
You Decide!
When you work with Go Senior Healthcare Insurance Plans, you decide how you want to receive your information.
We can provide your information in a variety of different ways.
Most of the contact we have with our clients is through extended phone conversations.
Go Senior Healthcare Insurance Plans also has the ability to provide instant quotes on Medicare Supplements and Advantage Plans via your email.
Or if you prefer, we can conduct an online appointment with you. You will remain in the comfort of your home while receiving information LIVE on your computer screen.
Receive Your Customized Medicare Information Packet
If you like to have information in hand, we can also provide you with your Medicare Information Packet upfront! Your packet will be customized based on your needs and budget. It also outlines ALL of the possible plans that you are eligible for.
Regardless of how you want to work, Go Senior Healthcare Insurance Plans can get you going in the right direction quickly!
By the time GO Senior Healthcare Insurance Plans helps you lock in your coverage, you will understand it be comfortable with your selection.
For more information, or if you have any questions, feel free to call Larry Belt at 248-741-7126 or 1-877-777-5260.
Privately Owned and Operated
Go Senior Healthcare Insurance Plans is privately owned and operated by GO Insurance Group, Inc., Farmington Hills, Michigan.
Go Senior Healthcare Insurance Plans is non-government resource for those who depend on Medicare for their healthcare needs.
For over 10 years we have provided Medicare information and low-cost coverage options in a simple and straight forward manner.
If you are looking for the U.S. government's Medicare site, please visit: www.medicare.gov.